Kursus Effective Editorial and Publication Design Workflow For The Future untuk Bahagian Inovasi dan Teknologi Kreatif MARA (BITK) telah dijalankan pada 13-16 Mac 2023. Seramai 15 orang peserta yang terdiri daripada staf editor, pereka grafik serta jurufoto menyertai kursus 4 hari yang dijalankan di makmal teknologi maklumat, BITK, Menara MARA, Kuala Lumpur.

Maklumat Kursus:
Tajuk:

Tarikh:
Masa:
Tempat:
Peserta:
Tenaga Pengajar:
Tenaga Pengajar:
Effective Editorial and Publication Design Workflow For The Future
13-16 Mac 2023
8:30 pagi - 5 petang
BITK MARA, Menara MARA, Kuala Lumpur
15 orang
Mazniza Mohd Nor (@maznizanor)
Imran Abdul Jabar (@imranabduljabar)
Ulasan Kursus:
Kursus ini bertujuan membentangkan proses kerja penerbitan buletin/majalah bagi tujuan meningkatkan lagi kelancaran kerja tim penerbitan BITK MARA.
Topik utama dalam modul kursus ini ialah:
Penetapan SOP Aliran dan Penjadualan Proses Kerja
Pemahaman Tugasan Serta Tanggungjawab Editor dan Pereka Grafik
Perkongsian Tips Cara Kerja Editor dan Pereka Grafik serta Jurufoto
Perkongsian Tools Bermanfaat
Di akhir kursus ini, peserta akan mampu untuk:
memahami tugasan editor, pereka grafik serta jurufoto
merancang tugasan dalam proses penerbitan dari mula hingga akhir
menghasilkan SOP dan timeline kerja yang sesuai
mengaplikasikan tips gaya penulisan, editing, layout, komposisi serta typesetting sepanjang proses penerbitan
Foto Sepanjang Kursus: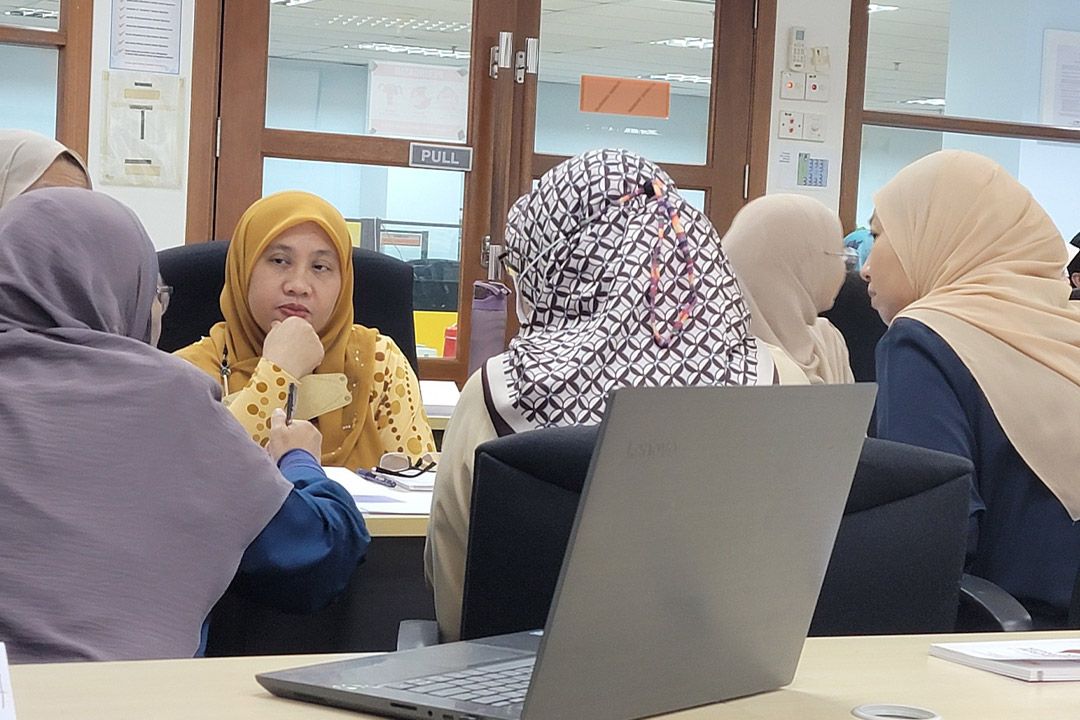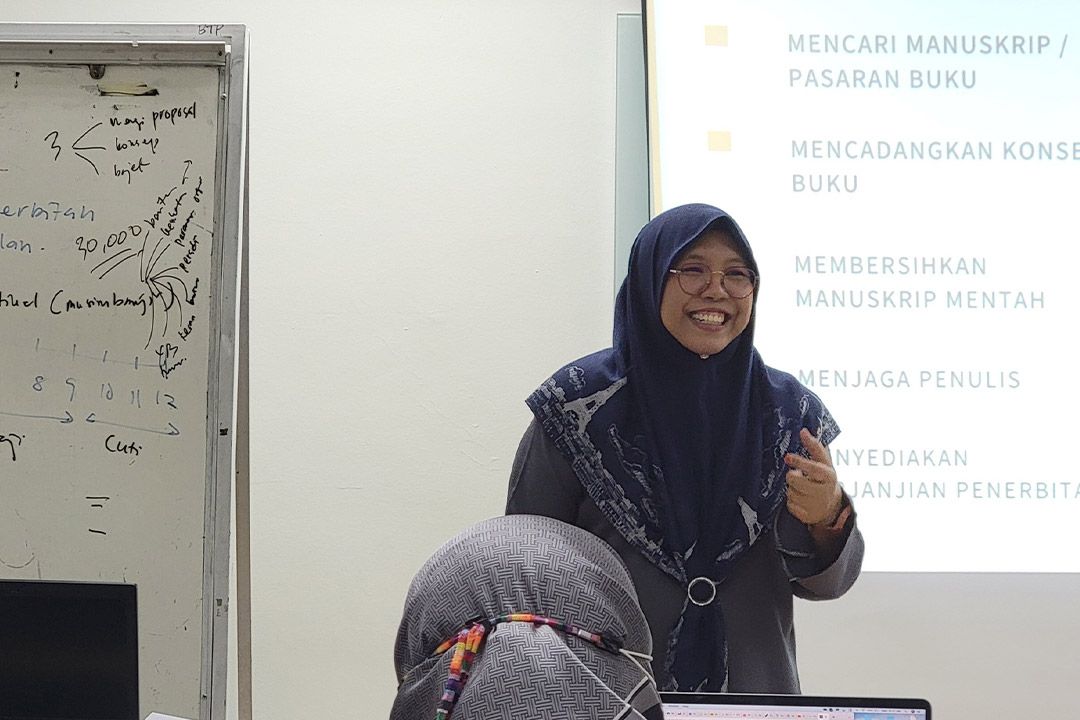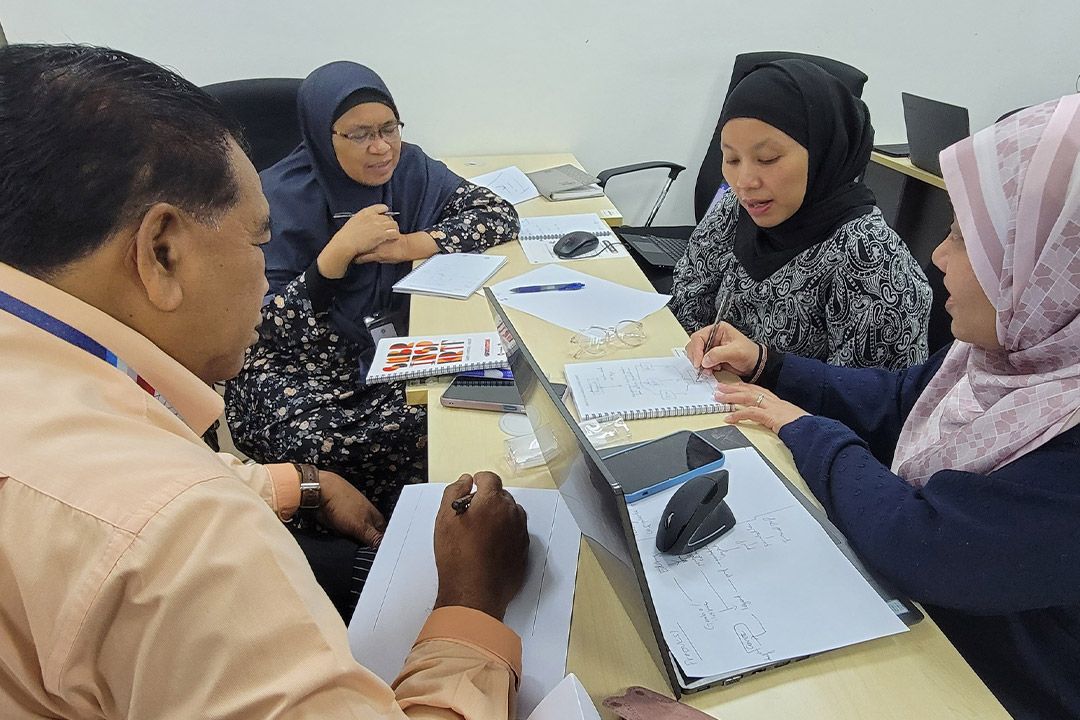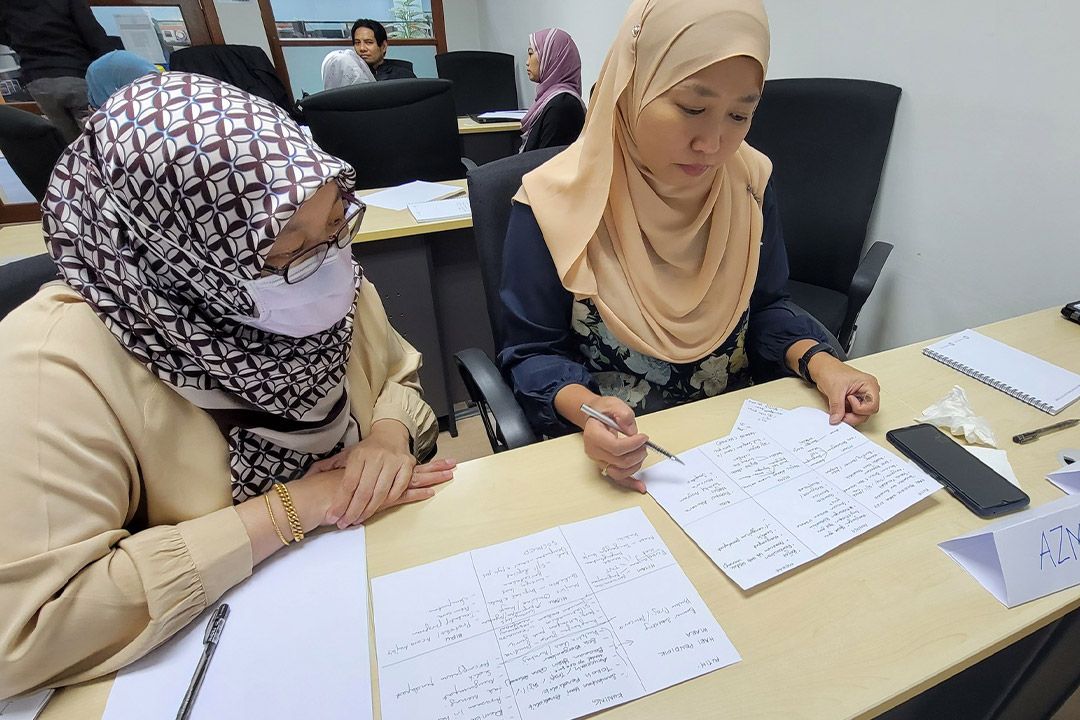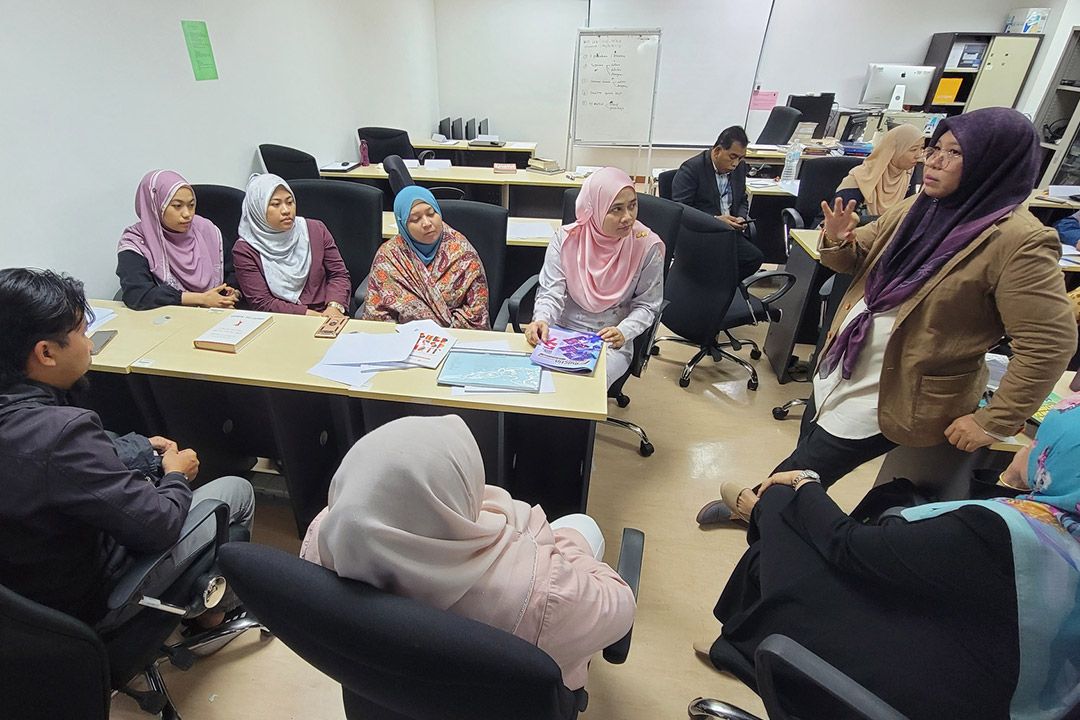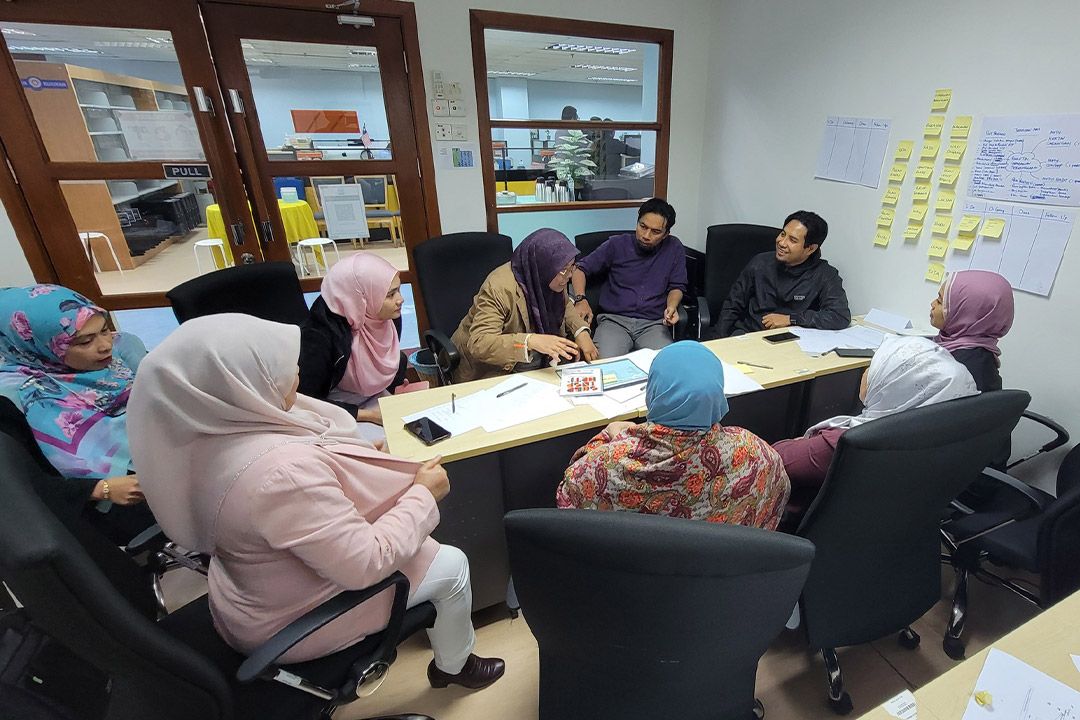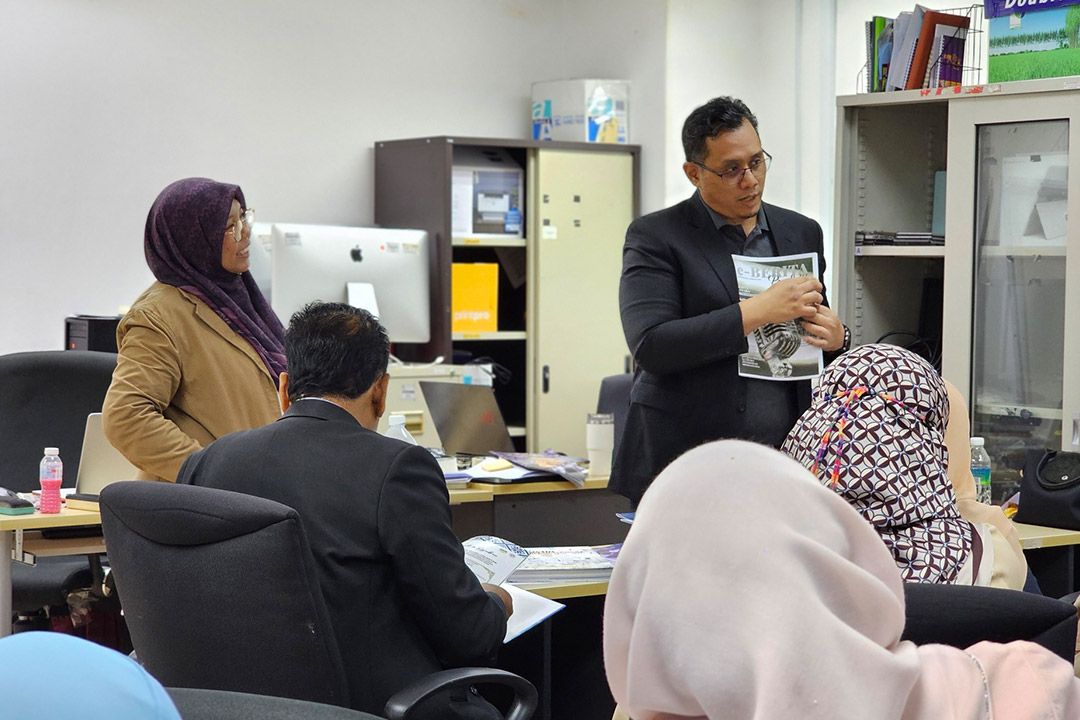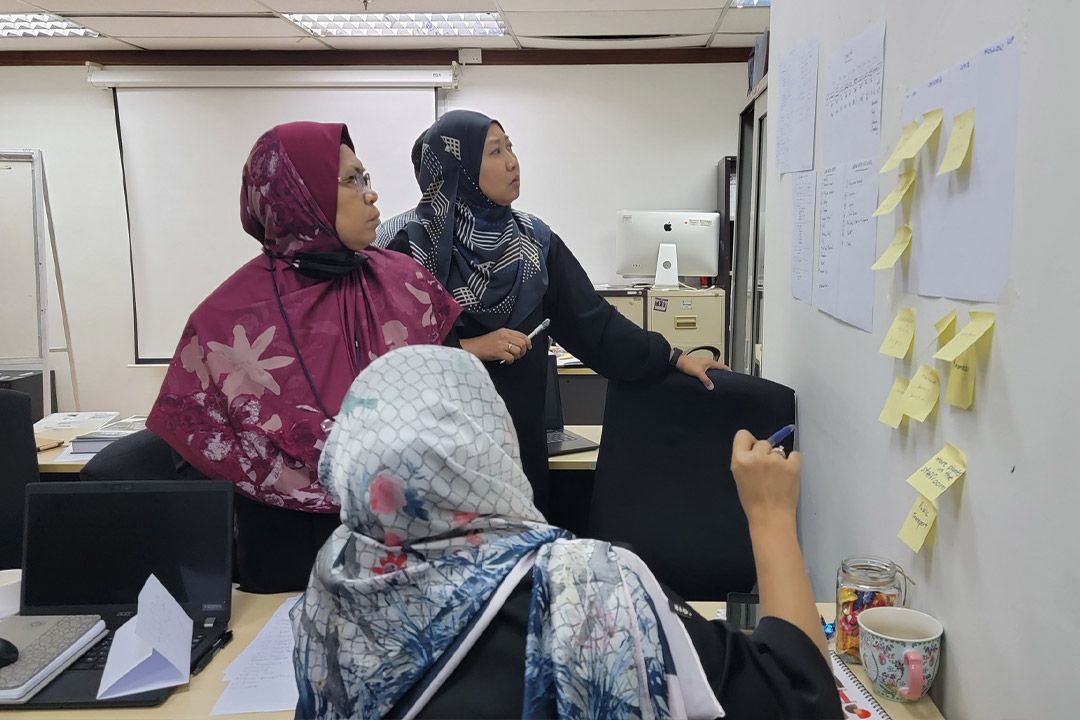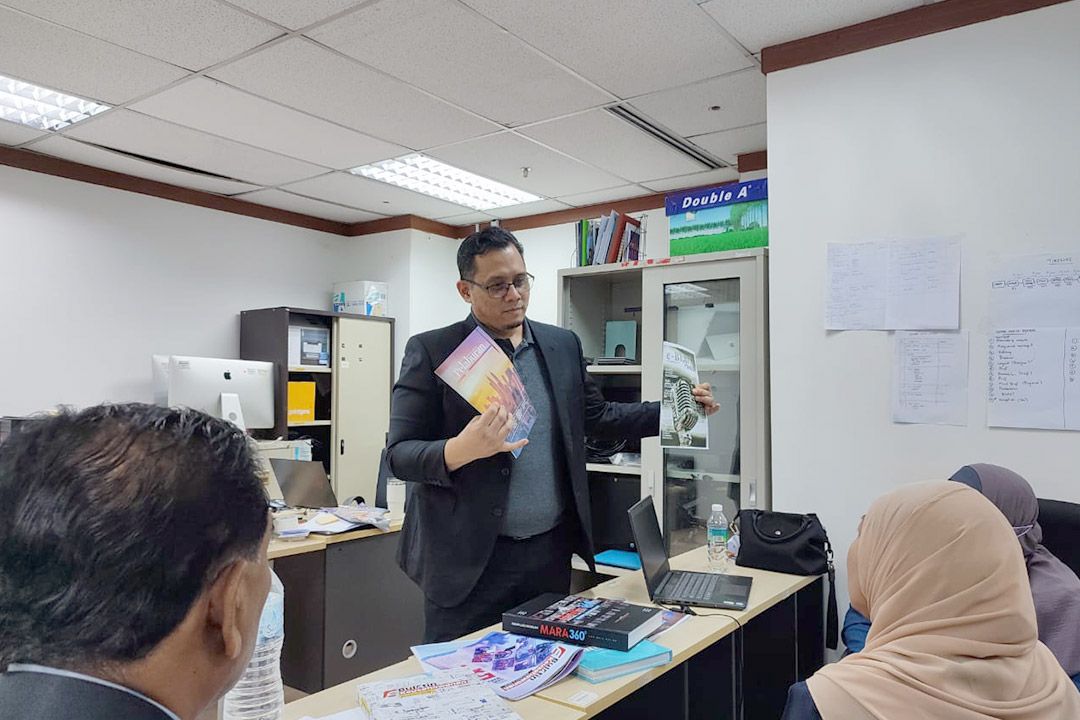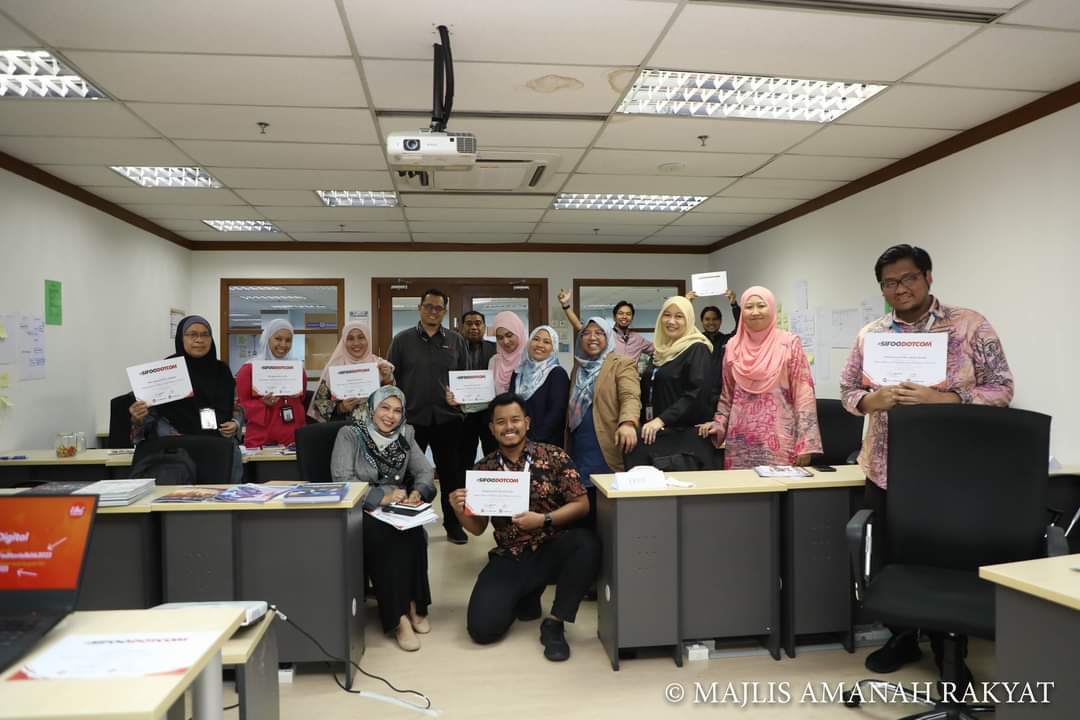 Maklumbalas Peserta:
Impak yang paling ketara adalah kepada para staf Editor. Rata-rata daripada mereka tidak mempunyai pengalaman dalam bidang editorial. Pendedahan topik-topik dalam kursus ini terutamanya jenis tugasan editor, tanggungjawab editor serta kerjasama dengan pereka grafik banyak membuka minda mereka tentang proses aliran kerja penerbitan yang lebih efektif.

Para peserta juga menyatakan bahawa mereka lebih faham istilah penerbitan yang standard, cara perkongsian fail bahan penerbitan, keperluan visual kreatif dalam layout penerbitan serta cara menyusun kerja supaya mencapai kehendak masa penerbitan.

Alhamdulillah, secara keseluruhannya nampak impak kepada kefahaman peserta. Diharapkan mereka semua dapat menyusun aturan kerja penerbitan dengan lebih efektif bersesuaian dengan kekuatan tenaga kerja yang ada.
Brosur Kursus:
Berikut adalah maklumat kursus. Sekiranya organisasi anda memerlukan latihan seperti ini, bolehlah terus hubungi kami untuk konsultansi penyediaan kursus.
Empty space, drag to resize
Sertai Kursus SIFOODOTCOM:
#SIFOODOTCOM

Follow akaun media sosial kami yang lain:
Kami sedia menerima jemputan ke tempat anda, di mana sahaja!
Pengendalian kursus yang berkesan menjadi keutamaan. Kami sedia sesuaikan objektif setiap tajuk kursus bagi mencapai hasrat organisasi untuk meningkatkan produktiviti modal insan.
Ingin berbincang? Hubungi kami:
Created with